Data Dosen
Health Informatician by profession (member of Australian Institute of Digital Health) – specializing in health data science within MIS, Researcher and Lecturer in the areas of advanced informatics. Graduated from Edith Cowan University, Australia with a PhD in MIS focusing on Human Mechanisms. He was a recipient of two Australian Scholarship Awards: the ECUPRS - International and the IPREP Western Australia. Edi holds various international certifications in digital health and a Certified Technologist for international practice accredited under International Professional Practice Partnership (Professional) – IP3P.

During the COVID-19 pandemic he was listed as COVID-19 Expert in MIS and Health Informatics by the Australian Academy of Science and a member of ANZ COVID-19 International Community. Registered as an Expert in Information & Communication Sciences (ICS) by the National Committee for Information & Communication Sciences. Throughout this period, he was appointed as a contributor in COVID-19 Education Video Campaign by the Department of Health – Western Australia.

He teaches advanced informatics in a number of universities and holds a position as a Head of Aerospace Health Informatics Research Group in Adisutjipto Institute of Aerospace Technology. He is active in international forums/engagements as invited speaker in webinars, public lectures, and peer review publications. Edi holds numerous professional and scientific memberships, among them: 1) Australasian Institute of Digital Health (formerly, the Health Informatics Society of Australia); 2) the Australian Computer Society; and 3) the Cognitive Artificial Intelligence Research Group (Australian Branch).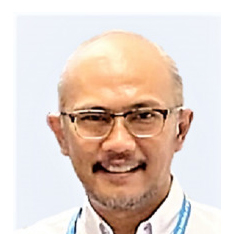 NIDK: Z-000106
Program Studi: Informatika
Subject : Engineering, Social Sciences, Cognitive Artificial Intelligence, Multidisciplinary, Mathematics, Computer Science, Decision Sciences,
Area : Analysis, Artificial Intelligence, Biomedical Engineering, Geography, Planning and Development, Information Systems, Information Systems and Management, Machine Learning, Modelling and Simulation, Multidisciplinary, Numerical Analysis, Statistics and Probability,
Sinta ID
:
Scopus ID

| | |
| --- | --- |
| Scopus ID | n/a |
| Scopus Documents | n/a |
| Scopus h-Index | n/a |
| Scopus Citations | n/a |
| Scopus Citation Documents | n/a |

WoS Research ID
:
Garuda ID
:
Google Scholar
: FMjMNW0AAAAJ


| | All | Since 2018 |
| --- | --- | --- |
| Citations | 56 | 30 |
| h-Index | 4 | 4 |
| i10-Index | 1 | 0 |

Orcid
: https://orcid.org/0000-0002-8815-1764
Hak Atas Kekayaan Intelektual
| No | Tahun | Judul Ciptaan | Nomor Pencatatan | Tanggal Pencatatan |
| --- | --- | --- | --- | --- |